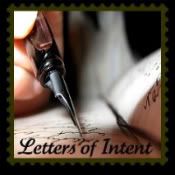 Dear Computer Mouse:
Please stop sucking. I realize you have been well loved in the three years that we've had you. I understand that you're tired and possibly broken. However, I am snowed in. I can't replace you right now. So, stop sucking until I can get to the store. You're making my internet time very difficult.
Sincerely,
A click happy computer user
Dear snowplow drivers:
Thank you for plowing my road. You made it possible for my husband to get to work this week. I really appreciate that you take the time to plow my road, even though it's not a major road. Kinds sucks that it keeps drifting after you plow it, but that's not your fault. If I could get you to stop, I'd offer you a cup of coffee or something to show my appreciation. Plow on plowers!!!!
Sincerely,
Thankful not to be snowed in
PS...any chance you could plow my driveway?
Write your own Letter!!! Head on over to
Foursons
after you're done.