Adelae decided to go for a little swim the other day. No problem right? Well, she decided that a bathing suit wasn't necessary and her clothes would do just fine. She thought she was being sneaky, but little did she know, mommy had the camera ready!
I'll just stand in the water Mommy
And maybe splash a little bit.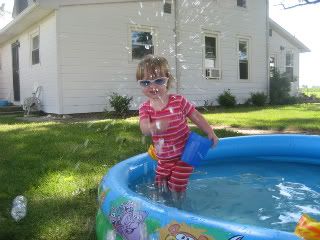 But I just FELL down, I didn't do it on purpose!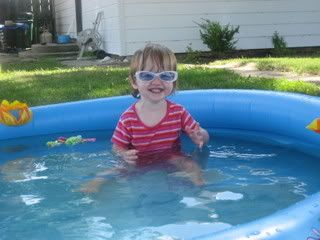 I'm already wet, may as well play!
Playing in the sprinkler is lots of fun!