Adelae has developed quite the imagination in the last few weeks. She's been taking care of her babies almost all day long. She loves to 'feed' them and make them go to the potty.
Feeding the baby breakfast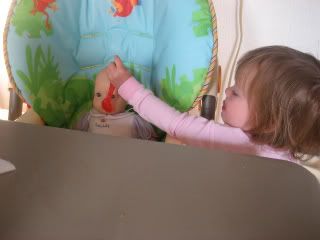 Baby's all done with breakfast.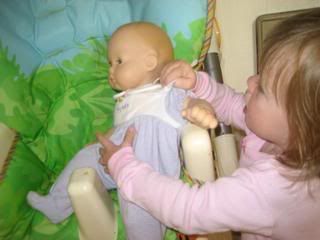 Now it's time to potty
The baby is actually IN the potty...not sure how that will work for potty training!