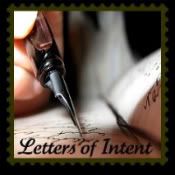 Dear Jesus,
You're a pretty amazing guy. Seriously. The whole water into wine thing...amazing! Feeding the masses with a few loaves and a few fish...pretty cool! But, with all the things that you did in your life I have to say that dying on the cross so my sins could be forgiven is...well...I don't really have a word for it. Awe inspiring *almost* covers it. Thank you, Jesus! Thank you!
Sincerely,
A believer
Don't forget to check out
Foursons
for more Letters. And, as always, Happy Friday!