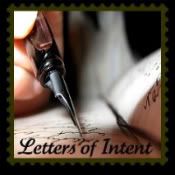 Dear Dog Abandoner Person,
Thanks! Yes, I said Thank you! I don't know who you are or why you chose to abandon your sweet dog, but your loss is clearly our gain. We thought it might be a little too soon to replace our dear sweet Annie, but I need a dog. We live in the middle of nowhere and I need that security that a dog gives me. I'd been looking around on websites for a week or so when I stumbled upon Vinnie. His picture stole my heart.
I decided we must have him! So, we headed off to the pound yesterday to pick him up. I was worried that he would be too big for us to handle, after all we do have two young children.
Turns out that's not much of a problem.
Vinnie has officially been deemed "a good boy" and will be residing with us for a very long time.
I think he looks pretty happy, don't you?
Sincerely,
A grateful pet owner
PS..I don't condone just dropping your pet off in the middle of nowhere. I shake my finger at you and say "Bad!"
On a different note,
Dear Baby,
Please sleep. I don't care if it's on me, in your crib, on the floor, or the car seat, just SLEEP! You are 7.5 months old and you have a cold. You NEED TO SLEEP! This business of not napping during the day and only sleeping for 3 hours at a time at night has GOT to stop. I am suffering migraines from exhaustion and I'm more than a little grouchy. So, if you could SLEEP I would really appreciate. Your big sister and daddy would really appreciate it to. We all know that you're the princess, you don't have to exert your power with a sleep strike.
Signed
YAAAAAAAAWWWWWWWWWWWWWWWWWWWWNNNNNNNNNNNNNNN (also known as your mommy)
Head on over to
Foursons
to read more letters, you know you wanna!