We got a membership to the zoo for this year. It was such a good deal, we couldn't pass it up. We took Adelae earlier this week. That little girl loves animals! She's not really been up close and personal with any animals other than the cat, so she wasn't sure what to do. The Fort Wayne Children's Zoo has a great petting zoo for the kids and she had a ball with the baby goats. They also have a place where you can feed the ducks. Ducks are Adelae's favorite animal, so she was in heaven!
Daddy and Adelae in front of Monkey Island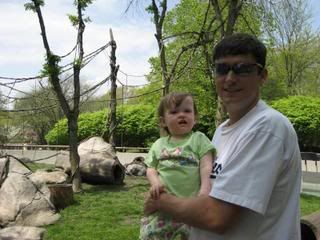 Petting the ponies (my favorite part)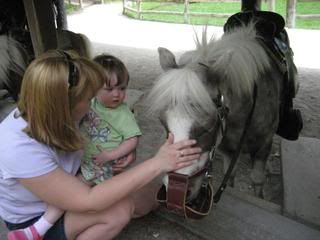 Adelae kept pointing at this statue and saying "NOSE"
Checking out the baby goats. They were so cute!
Tired after a long day.